---
Resilience International Symposium
Building Social-Ecological Resilience
in a Changing World
18-20 June 2011
---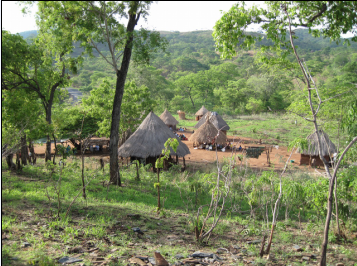 Goals:
Human societies live in dynamic Earth environments. Human well being depends on social capacity to plan for the future. Yet both social and ecological systems are complex and non-linear and―as individual and coupled systems―their patterns of change are often increasingly unpredictable.
"Resilience" is an important concept in the study of, and possible human adaptation to, dynamic social-ecological systems. Resilience perspective accepts that change is ongoing and inevitable, and seeks to identify the spatial and temporal dynamics of key variables, thresholds, interactions and feedbacks.
Through presentations of various empirical researches and panel discussions, a goal of the symposium is to identify ways to enhance social and ecological resilience for graceful adaptations to an ever-changing world.
Organizers:
The Resilience International Symposium is jointly organized by:
RIHN Resilience Project,
RIHN Oikos Initiative.
Date:
June 18-20, 2011
Title:
Building Social-Ecological Resilience in a Changing World
Venue:


RIHN Lecture Hall
Research Institute for Humanity and Nature (RIHN)
457-4 Kamigamo-motoyama, Kitaku, Kyoto 603-8047, Japan

Directions and Map
Please click HERE.
Keynote speakers:
- Lisa Cliggett, Director of Graduate Studies, Department of Anthropology, University of Kentucky
- Brian H. Walker, Research Fellow in CSIRO Ecosystem Science and Chairman of the Board of the Resilience Alliance
Invited speakers:
- Srikantha Herath, Senior Academic Programme Officer, Institute for Sustainability and Peace, United Nations University, Tokyo
- Sheona Shackleton, Senior Lecturer in the Department of Environmental Science at Rhodes University, South Africa
Deadline for abstract:
15 February 2011 (

Abstract and paper acceptances are now closed

.)
Full paper submission:
30 April 2011
Paper Guideline:
Please click HERE to view or download
Oral Presentation Guidelines:
Presenters are requested to be at the Lecture Hall 10 minutes before the session starts.

Give your slide files saved in a USB drive or a CD to Speakers' Service to be incorporated onto the computer.

Using standard Windows fonts is recommended. If non-standard fonts are used, please supply your fonts separately and contact our Speakers' Service, preferably, a day before your scheduled presentation to install the fonts.

Each presenter has 15 minutes to present followed by 5 minutes for questions and answers.

Laser pointer and corded/cordless tie microphone will be supplied.

At the end of each session, a discussant will provide feedback to each presenter.
Registration Fees and Expenses:
There are no registration fees.

Attendees are responsible for his or her own accommodation, travel and other related expenses.
Attending the Resilience Symposium:
Participations are by invitation. Limited numbers of seats for non-presenter participants are available. Advanced reservations are required. Please fill out the FORM below and send your participation request by no later than June 8, 2011.
Lunch and Reception Party:
There is no place to buy lunch at the symposium site. Participants may bring his/her own lunch or place an order through the organizers. Advanced order is required.
For those who wish to attend the reception party on June 18, 2011, please make a reservation prior to the symposium.
Reservations for lunches and reception must be made by no later than Wednesday,

June 8, 2011

.
Cancellations without charges for lunch and reception must be made by no later than

June 8, 2011

.
Payment for lunch and reception party can be made at the symposium site.
If advanced orders for lunch and reception party are not made by

June 8, 2011

, it is assumed that the participant will bring his/her own lunch and not attend the reception party.
Prices for lunch is

1,000

yen per meal.
Prices for reception party including drink is:

4,500

yen per person for non-students,

3,000

yen per person for students,

2,000

yen for children age 12 or less.

For field trip, the cost is

5,000

yen each (including one-way transportation, lunch and admission fees).
Registration
Airport Transportation:
There are different ways to travel from the airport to the Research Institute for Humanity and Nature. The easiest way for those who are not familiar with public transportation system in Japan is to use airport shuttles. We recommend using MK SkyGate Taxi if you are arriving at Itami Airport or Kansai Airport. The shuttle goes door-to-door. Link to MK SkyGate Taxi's English page is HERE. You may request the MK Taxi personnel to hold a placard to meet with you after custom clearances.
Contact for Submissions, Reservations and Inquiries:
Please contact Chihiro Ito, the Vulnerability and Resilience of Social-Ecological Systems Project, Research Institute for Humanity and Nature via email at: resilience_sympo@chikyu.ac.jp.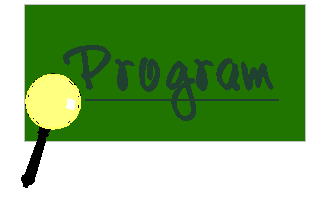 ---