More than 60% of the world's population resides in Asia and over a third of global economic activity occurs there. Asia is comprised of an incredible diversity of cultures, histories, societies, economies, livelihoods, and ecologies. Asia is also affected by myriad global and local environmental issues, such as population increase, air, water, soil, and coastal pollution, increasing greenhouse gas emissions, and biodiversity loss. The region is also affected by growing wealth disparity, social isolation, rising levels of poverty, and the disappearance of traditional cultures and knowledge. The combination of migration between the countryside and cities, rural depopulation, and urban concentration is accompanied by rapid socio-cultural change, over-exploitation of resources, and deterioration of natural environments. Both urban and rural lifeworlds are disintegrating rapidly.
As a consequence, in reconstructing the lifeworld concept and highlighting the reciprocal linkages between rural and urban spaces, Program 3 designs lifeworlds of sustainability and wellbeing and co-creates concrete pathways for their realization. Program research is based on the diverse world-views and accumulation of experience of human-nature co-existence. These latent socio-cultural elements, such as livelihood styles, lay knowledge, conflict resolution strategies, and the vitality of the people themselves, can be called upon to address contemporary problems and to help chart a course toward possible future societies. Program 3 builds upon these experiences and knowledges of human-nature interaction to propose concrete changes needed to achieve a sustainable society.
The transformations and frameworks leading to sustainable urban and rural lifeworld design will also entail fundamental shifts in existing economic systems, markets, and political decision-making systems. Rather than investigating top-down approaches to system change, Program 3 will work with local residents, government officials, companies, citizen groups and other stakeholders to propose sustainable alternatives and gauge their feasibility. In order to avoid the risk of developing proposals that are only applicable to specific regions or sites, Program 3 will aim for research results that are generalizable while also retain the diversity at the heart of local lifeworlds and wellbeing.
How we engage with our stakeholders is very important in promoting transdisciplinary research. It seems that there are many abstract principles, but when applying them to the field, it is difficult to connect them to a concrete way of doing things. For this reason, we have started the "How to Engage Citizens in Practice Discussion" Meeting with people who have relations with stakeholders. This discussion has allowed us to slowly see the "rules" of concrete practices. One of the goals of our practice is to shift the way citizens think about and live towards sustainability, and we are slowly learning how to design such systems. At the same time, we are conducting an ecological footprint project to measure energy consumption and greenhouse gas emissions in our research buildings and travel.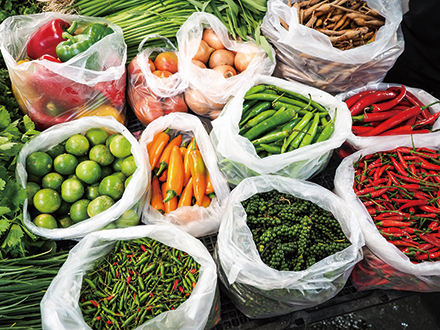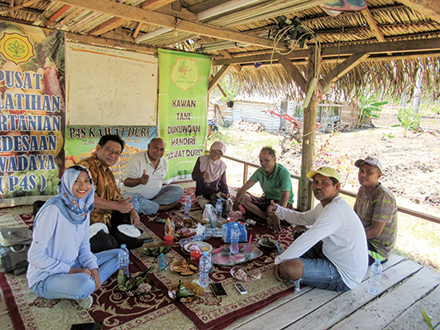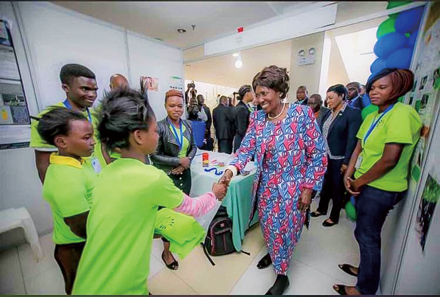 ▲PAGE TOP