Research Background
Agrifood systems in Asia face a myriad of sustainability challenges related to declining environmental health (GHG emissions, resource overuse, pollution, soil fertility), loss of diversity (biological, cultural, knowledge), and deterioration of small-scale farming due to globalizing market forces. At points of consumption, over-reliance on globalized food flows limits consumer agency and decreases food security and sovereignty. The ways in which food is provided, consumed and governed need urgent change, but we lack understanding of how agrifood transitions emerge and take root, or of the role of existing and alternative institutions and policy, social practices, future visions, and economic arrangements, in advancing sustainable transitions.
▲PAGE TOP
Research Overview and Objectives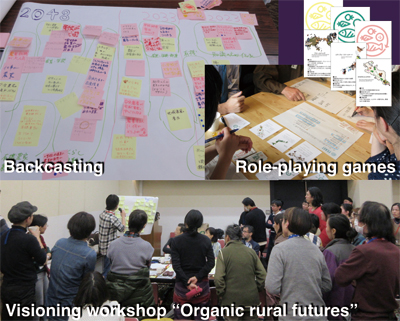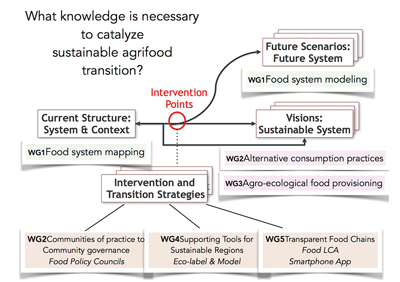 The FEAST project takes a transdisciplinary approach to explicate the reality of, and potential for, sustainable agrifood transition in Asia. Individual field sites are located in Japan, Thailand, Bhutan, and China. Taking a lifeworld perspective, we analyze patterns of food consumption, the socio-cultural significance of food practices, and the potential of consumer-based agency to change deeply held cultural notions and regional food systems. We also develop structural descriptions of the food system, by mapping national, regional, and local production, distribution, and consumption contexts. In combining socio-cultural and structural descriptions of the relationships between production and consumption, we are able to conduct visioning workshops with stakeholders and initiate food citizenship-oriented experiments and actions.
FEAST's process of co-design and co-production of sustainable food systems seeks to challenge mainstream economic thinking on consumption and growth. In engaging the public in structured debate of societal relationships with food and nature, our project reorients consumers to consider themselves as citizens and co-producers of the foodscapes on which they depend. FEAST seeks knowledge and mechanisms that can redefine the notion of long-term food security.
FEAST Working Groups will produce four types of knowledge relevant to catalyzing agrifood transitions (Figure 1). These are: 1) contextual knowledge of contemporary national, regional, and local food systems (production, distribution, and consumption); 2) co-produced visions of alternative food consumption and production practices and corresponding municipallevel transition plans identifying research, education, and policy needs; 3) modeling- and scenario-based knowledge supporting deliberation and planning processes; and 4) knowledge of two intervention strategies: the social learning dynamics affecting execution and effectiveness of workshop-based consensus-building for collective food action; and the significance of new methods of market transparency (e.g. eco-labels, food impact smartphone apps) in food system change.
▲PAGE TOP
Progress to Date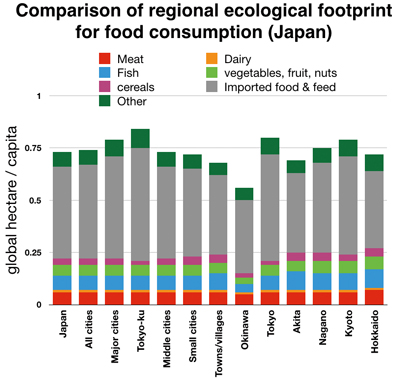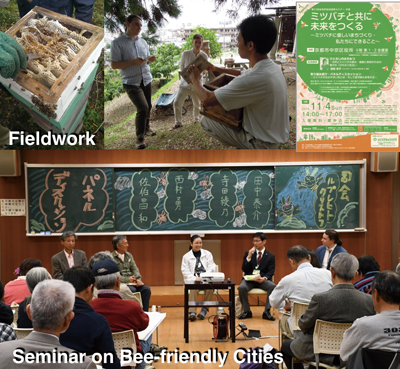 Over the past year, FEAST has made progress on several areas of research.
The Ecological Footprint of Japan's food consumption was analyzed for all 47 prefectures and showed that imported animal feed and ingredients for processed foods comprised a significant portion of the overall impact. Urban Japanese prefectures and cities had a much higher footprint than their rural counterparts (Figure 2). One way to reduce environmental impact from food consumption would be through increased local production via urban agriculture. Unfortunately, a study using satellite imagery to map both formal and informal urban agricultural land use change in Kyoto City found that agriculturally productive land decreased by 10% over the last 10 years to housing development (40% post-ag. use) and abandonment (28% post-ag. use), even though Kyoto is a shrinking city. These findings emphasize the need to intervene at the municipal level for policies that address food system sustainability.
Last year, six workshops were held across the four Japanese sites (Kyoto: 3, Kameoka: 1, Nagano: 1, Akita: 1) on a range of issues relevant to local food policy and the issues stakeholders felt were urgent and actionable, including rural futures and ideal future school lunches. These multi-method workshops utilized visioning, backcasting, role-playing, and gaming methods with local food-related actors and government officials and will be linked with future scenario modelling and local policy proposals and plans. (Photo 1)
FEAST is also investigating informal food practices (hobby gardening, seed sharing, urban foraging, gathering edible wild plants, etc.), how they form informal food systems and their relationship with well-being and sustainable lifestyles. Work on urban bee-keeping found that low social awareness (and not pesticide use) is the main obstacle to keep bees in cities. (Photo 2)
In Bhutan, a front-runner of sustainable development in Asia, extensive interviews and surveys in three rural districts revealed wide-ranging changes in on-farm practices and food consumption patterns. Follow-up studies are underway in urbanizing districts to capture how Bhutan might develop its food system in a sustainable way. (Photo 3)
FEAST maintains research partnerships with the University of California at Berkeley, Royal University of Bhutan, Mahidol University, Shanghai Academy of Agricultural Science, and the Copernicus Institute of Sustainable Development at the University of Utrecht as well as Kameoka and Noshiro Cities (Japan).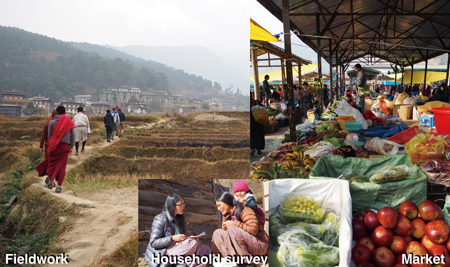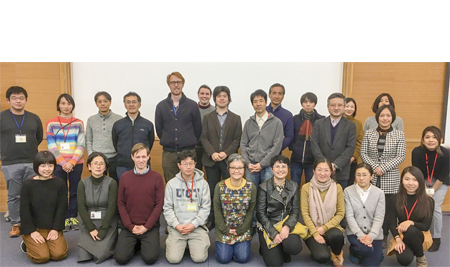 ▲PAGE TOP