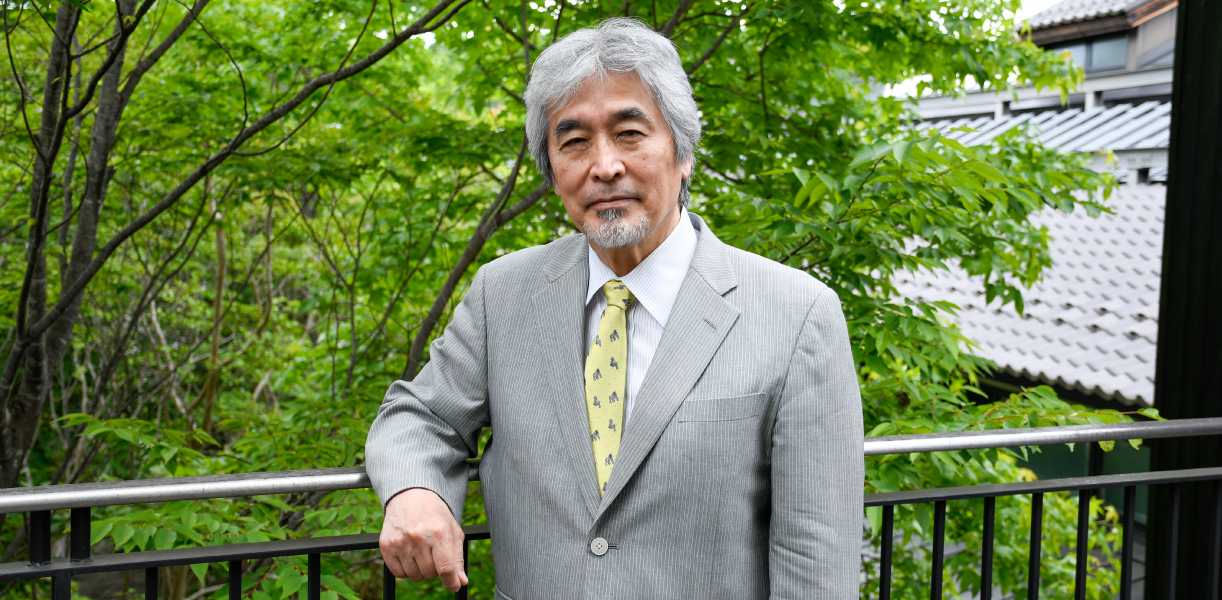 Message
Message from the Director-General
YAMAGIWA Juichi
Director-General
Research Institute for Humanity and Nature
Most human beings have benefited greatly from modern civilization. If we continue down the current civilizational path, however,weather and water-related natural disasters will intensify, ecosystem degradation and loss of biodiversity will increase, and human livelihood, health, and safety will be at ever-greater risk. Modern civilizations have incessantly expanded the scale of production and consumption, but at nature's expense, and humans are both the perpetrators and victims of this path of development. The Covid-19 pandemic clearly shows the result, as it was caused by ever-expanding global human activities.
New technological fixes will not offer fundamental solutions to such complex problems, unless human lifestyles also change to achieve harmonious relationships with nature on Earth. For the last 20 years RIHN has conducted research with the awareness that the roots of global environmental problems are found in human culture. Based on the results of our past projects, it is time for us to promote new practical research.
Cultural diversity is based on the diversity of nature. However, nature forms ecosystems in which regions are connected through the circulation of materials and energy, while cultures insist on their uniqueness and are sometimes in conflict. Solutions to global environmental problems therefore depend on connecting cultures through common environmental ethics. Great traditions of Eastern environmental wisdom and experience still exist, as do those of other regions; their valuable insights can help to break the deadlock in modern science and capitalism. It is for this reason that RIHN undertakes interdisciplinary research spanning the natural sciences, humanities, and social sciences, and in recent years, has evolved towards transdisciplinary research seeking to expand the kinds of knowledge that are considered valid in scientific inquiry.
RIHN has recently established three Research Programs, one Strategic Program, and the RIHN Center to promote such research.
We have enhanced collaboration within the institute, across the diverse research community linked to RIHN research projects, and with society in general. RIHN also collaborates with the international research platform Future Earth, which aims to integrate global environmental change research and contribute to the United Nations Sustainable Development Goals. As part of this effort, RIHN hosts the Japan Hub of the Future Earth Global Secretariat to strengthen research collaboration and capacity building across the region.
We will strive to expand these activities in the coming years, and implement new research initiatives in the search for solutions to the many environmental challenges of our planet.