Background and objectives
When global warming causes many difficulties in our society, how can we adapt to the change? Remarkable recent progress in palaeoclimatology has elucidated the fact that large climate variations often underlay epochs of human history. How did our ancestors address such change in the past? Human history must include many examples from which we can extract common lessons relevant to contemporary global environmental change. The research target of this project is Japanese history from the prehistorical Jomon era to the present. First, we reconstruct past climate variations in Japan and Asia at annual or seasonal time resolutions for the last several millennia, using up-to-date palaeoclimatological methods to identify outstanding periods of climate variations. Then we use historical and archaeological approaches to investigate how local societies reacted to climate variation in order to clarify common sociocultural characteristics of societies that are tolerant or vulnerable to changes in climate.
Research methods
In this project, past climate variations are reconstructed based on various proxies, such as tree rings (Photo 1, 3 and 4), historical weather records (Photo 2), lake and marine sediments, coral rings and speleothem, and compared with human responses recorded in historical documents and archaeological archives. There are three reasons why we have chosen Japan as the main research area in this project. First, Japan is located at northeastern rim of the Asian summer monsoon, where small changes in monsoon dynamics might have significantly affected rice paddy cultivation on which Japanese sustenance has historically depended. Second, due to the historically high literacy rate and long-lasting family system in Japan, innumerable historical documents dating back to the 8th century are preserved in both private and governmental sectors. Third, rapid land developments during last several decades have allowed for precise archaeological excavations at numerous sites all over Japan. In addition, a palaeoclimatological tool (tree-ring cellulose oxygen isotope ratio) particularly useful in the Asian monsoon region has recently been developed to reconstruct summer precipitation on which rice paddy cultivation in Japan depends and provides archaeologists with a reliable tool for annual resolved dating of numerous excavated woods.
▲PAGE TOP
Significant Results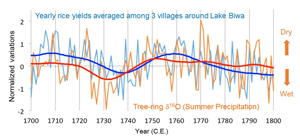 Figure 1 Normalized variations in Nokoridaka (estimated rice yields) of yearly tax accounts averaged among three villages around Lake Biwa and the tree-ring cellulose oxygen isotope ratios in central Japan during the18th century. This data demonstrates that flooding was the largest factor damaging rice yields in the area at this time.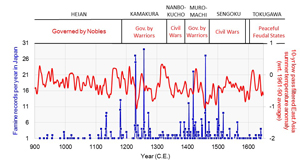 Figure 2 Variations in East Asia summer temperature and annual numbers of famine reports in Japan during the 10-16th centuries.
So far, we have been using many tree-ring samples from around Japan in order to analyze tree-ring oxygen isotope ratios during the last 4.3 thousand years in annual time resolution. Besides, we have collected many tree-ring width datasets all over Asia in the framework of an international palaeo-climatological project (PAGES) and reconstructed inter-annual variations of averaged summer temperature in East Asia. Comparison of annual records of past climate with paleographic information such as yearly tax accounts in early modern villages (Fig. 1) and administrative documents on water control in medieval manors, as well as archaeological information on prehistorical and ancient societies excavated from farmland and habitat remains, coupled with the newest isotopic dendrochronological data allow us to investigate how variations in temperature or precipitation influenced agricultural production, human livelihoods, and water management. Figure 2 illustrates that, with the exception of the 14th century, multi-decadal (20-50 year) summer temperature variability might have often underlain major famines during the medieval upheaval period in Japan. Using various historical documents and archaeological archives, we are now investigating how people in the Jomon to Early Modern eras reacted to those large climate fluctuations.
Final goal
As our concerns about on-going global warming are clearly illustrating, large climate variations in the past might have had serious impacts on our ancestors. However, some past societies continued making efforts to overcome the influence of climate variations, while other societies collapsed at once due to abrupt climate variations. For example, there were many volunteers in Early Modern Japan who tried to rescue people from starvation by anticipating famine due to cold weather. They sometime succeeded but often failed to do so. Their actual roles in history give us various insights on our present lifestyles and strategies against global environmental problems. Therefore, the final goal of this project is to construct our fundamental adaptation strategies in relation to global environmental problems by conducting detailed examinations and comparisons of past struggles against climate variations beyond ages and regions.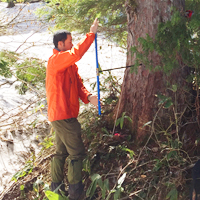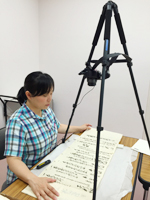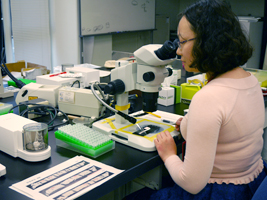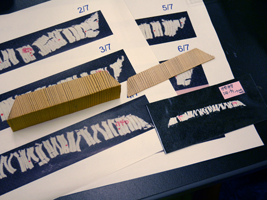 ▲PAGE TOP